Frequently Asked Questions - FAQ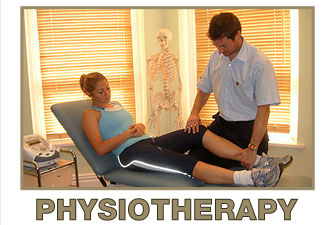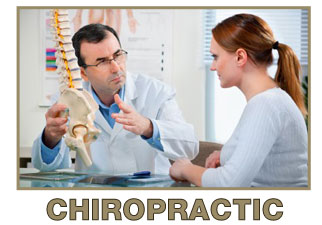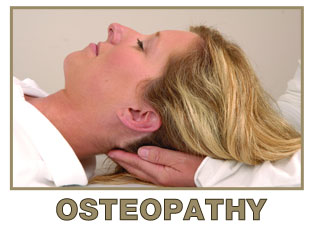 About PhysioGroup
The PhysioGroup clinic was established in 2004 by a physiotherapist and a chiropractor. Since that time, we have expanded and have recently moved into the new location in the Yonge and Steeles area. Currently, we are proud to offer the most progressive program of services that includes physiotherapy, chiropractic, massage, osteopathy and medically supervised exercise programs. Our staff work one-on-one with patients to create custom programs that suit their individual needs. We pride ourselves on providing personalized quality care, and constantly updating our skills by participating in continuous education seminars and workshops.
I am in acute pain. Do you do home visits?
Yes, we offer an emergency pain service in North Toronto, Vaughan and the surrounding area. The emergency service is administered in two steps – an initial telephone consultation followed by the actual home visit. This is necessary in order to determine whether the physiotherapy/chiropractic treatment is indicated, and to know which equipment to bring for the treatment. If necessary, following the phone conversation, the patient may be referred to the emergency department in a hospital, in which case the home visit would not be scheduled.
Is your treatment covered by OHIP?
NO. We are a private facility and do not provide OHIP-covered services. There are a number of hospital-based and community designated clinics in the city that are covered by OHIP. The closest OHIP-covered facilities are located at Centerpoint Mall, Humber River Hospital, North York General Hospital and 491 Lawrence Ave W. unit 201.
I have private health insurance. Am I covered for treatment?
Every extended healthcare plan is different. Most plans cover our services. We recommend that you verify coverage with your company prior to the first visit.
Do you do direct billing?
Currently we are only able to bill directly for patients who have been involved in car accidents. It is our policy to pay as you go. Our clinic will provide the receipts and you will be reimbursed by your extended health provider according to your coverage.
Do I need a doctor's referral?
A doctor's referral is not required for treatment. We do recommend that you contact your insurance provider and inquire whether a doctor's referral is necessary for you to be reimbursed for our services.
My doctor gave me a referral to another clinic. Can I choose which clinic to go?
Yes. Even though your doctor may have suggested a different clinic, it is your choice where to receive the treatment. We do aim to provide the highest personalized quality care and will try to do our best toward your recovery.
What should I wear to my appointment?
Please wear loose comfortable clothing, like training pants and a T-shirt. Your clothing should allow easy exposure to the painful area.
Is there anything that I should do to prepare for the appointment?
We ask that you are very well hydrated prior to your appointment. Please drink two extra cups of water (preferably not juice). The water content of your tissue makes our treatment and techniques more effective, whether it is exercise, chiropractic adjustment, ultrasound or osteopathy.
I am bringing my child for treatment. Is there anything I should know in advance?
If you are bringing a baby, please do not overfeed the infant prior to the session, and bring some finger foods / bottle to keep the baby busy during the session. If you are bringing older children, please bring their favourite video (DVD) to keep them happy and entertained during treatment. Also please note that sessions run from 30 minutes to an hour, and if the therapist is distracted by other siblings in the treatment room, the treatment result may be less effective.
Useful Links
Canadian Chiropractic Association
www.chiropracticcanada.ca
Canadian Physiotherapy Association - CPA
http://thesehands.ca/
Canadian College of Osteopathy
www.osteopathy-canada.com
Australian Osteopathy Association – very informative
http://www.osteopathic.com.au/index.php/about_osteopathy
Physiotherapy supplies in Toronto – therabands, braces, Exercise balls etc.
http://www.orca-homes.com/products/t/therapistschoicemedicalsupplies.htm
Physiotherapy supplies in US - excellent prices
http://www.gnr-inc.com
Very informative alternative medicine site with a list of conditions and treatment suggestions
http://curezone.com/dis/
Diabetes information site
http://www.diabeteshealth.com
Alternative cancer care website
http://www.cancersalves.com
Kosher vitamins superstore
http://www.koshervitamins.com
Therapeutic touch
http://www.therapeutictouchontario.org
Quantum touch
http://www.quantumtouch.com
Sound frequency healing sites
http://www.ardenwilken.com
http://www.acutonics.com/tuning-forks-use.php
Psychology site by Lise Beaurbeau – personality types of 20 common diseases
http://www.ecoutetoncorps.com/ressources_en_ligne/definition_20_maladies_e.php
Excellent site for alternative Diabetes treatment (In Russian)
http://www.narmed.ru/bolezni/endo/diabetes/